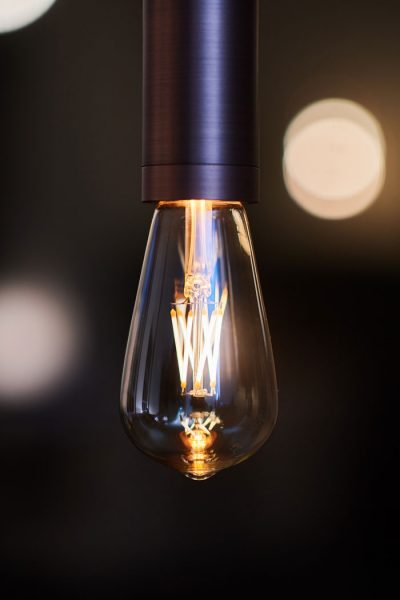 The filaments emit a very warm light that becomes a decorative effect with a lot of personality and helps to create a light similar to that emitted by candles.
With the integration of flexible filaments, the possibility of creating unique and singular forms is unlimited and therefore fit with various styles of decoration…
WHAT IS A LED FILAMENT BULB ?
A led bulb is a term derived from the abbreviation LED which stands for light-emitting diode. It is an electronic device emitting light when a current passes through it. Filament LED bulbs look like the traditional incandescent bulbs, which, thanks to a new unique LED technology, allows for very small LED chips emitting light in a set of linear or curved filaments. The end result is a bulb that gives a modern warm lighting and a relaxing atmosphere.
Our motto is to provide innovative products while using the most advanced technology.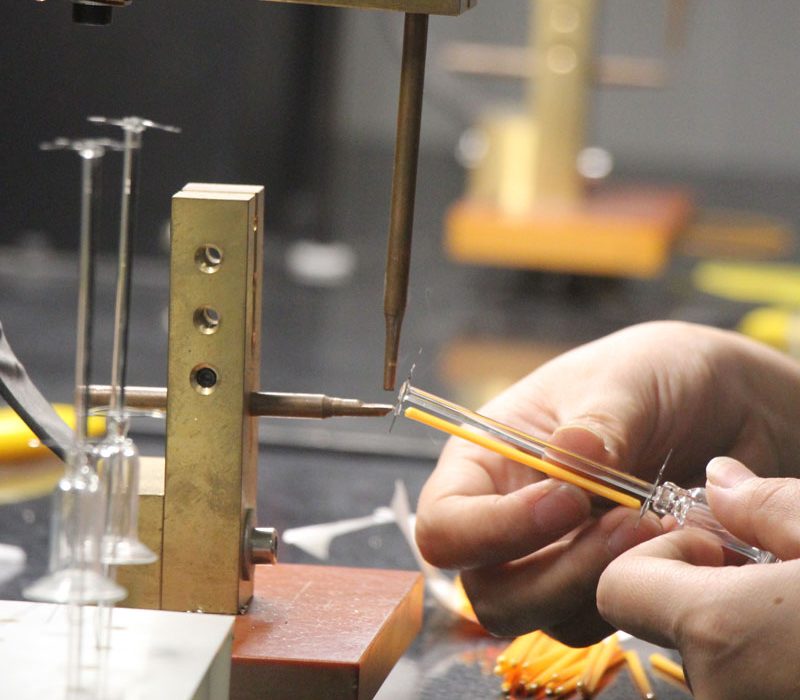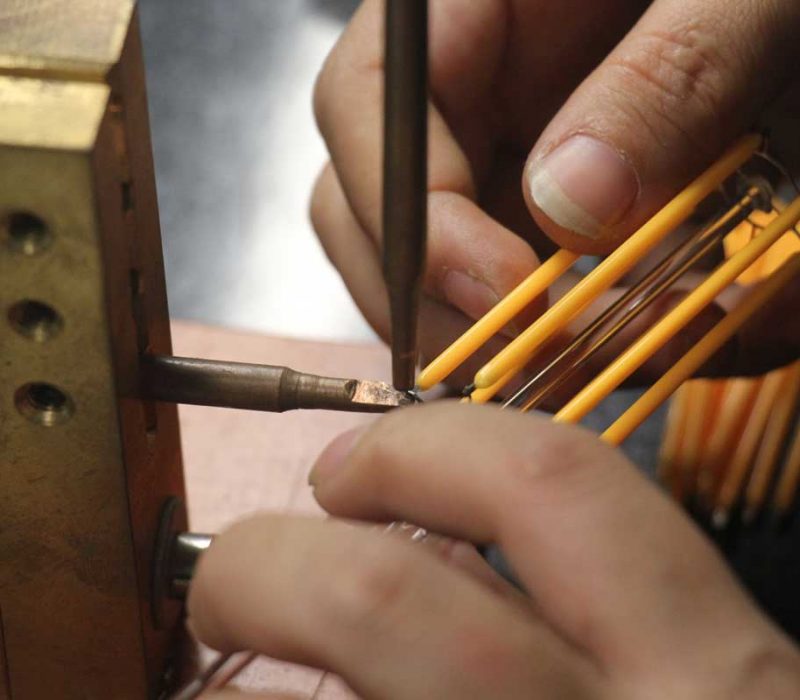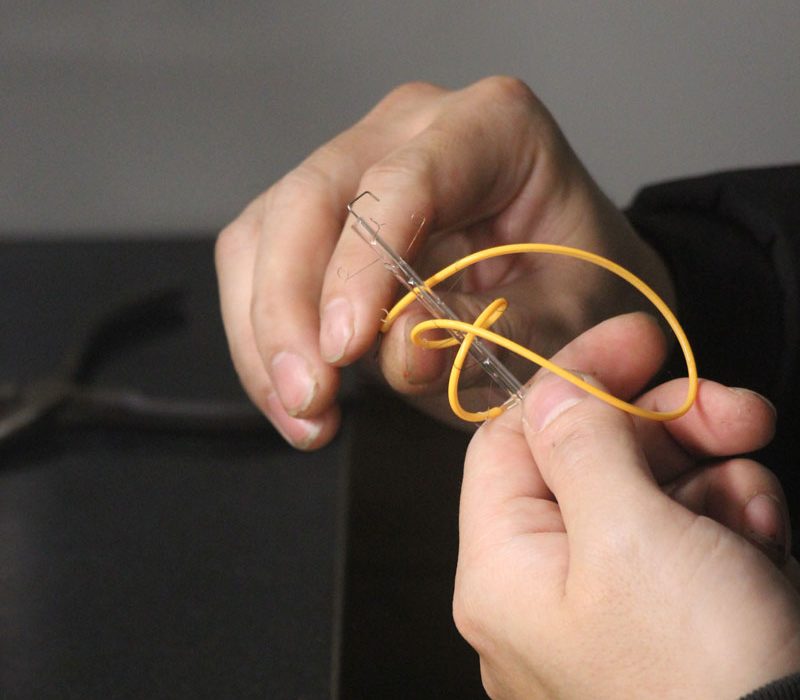 Each LED Filament (yellow strip) is carefully selected, cut and mounted on a transparent substrate.
LED Filaments mimic perfectly the original vintage look of  Edison bulbs thanks to its filaments technology that make them look incandescent within clear glass. They produce a 360 degree angle of pure light.